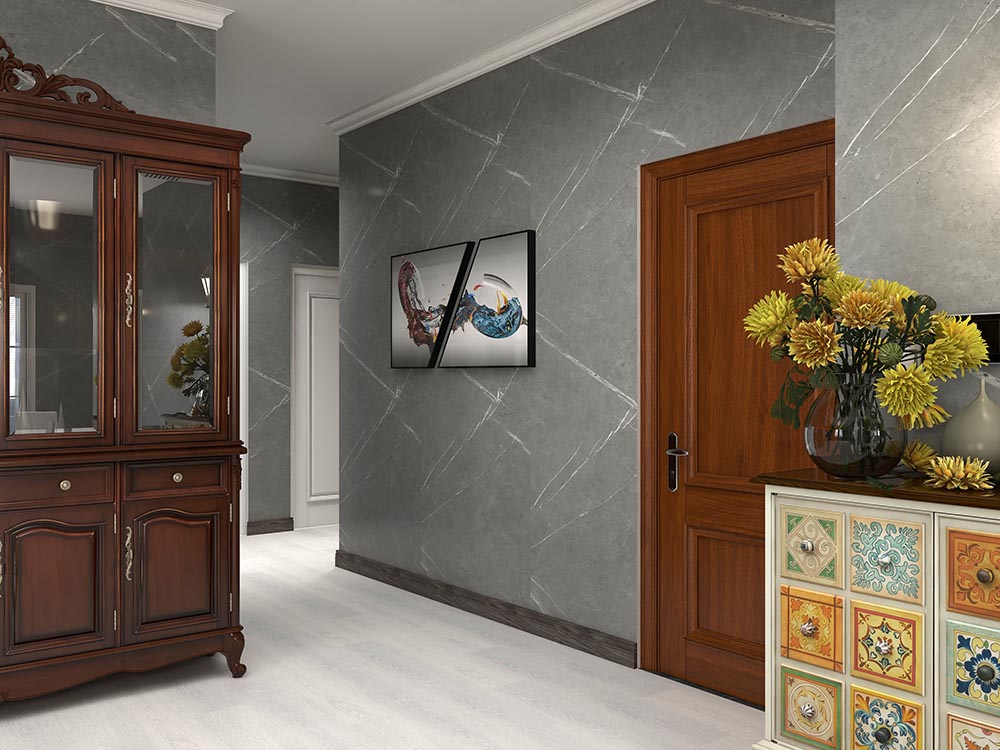 SPC wall panel is a new type decoration material, and popular with colors imitating wood, marble,limestone, slate, granite, etc.
The advantages of SPC wall panels comparing with wood & laminate wall panels.
Fire retardant: the SPC decorative board is non-flammable and approved with Europe standards and American standards.
Waterproof and moisture resistance: The SPC wall board is allowed to long-term expose to moist environment, such as in sub-cellar, or during raining season.
ZERO Formaldehyde: The SPC Wall panel does't contain harmful substances. There is no formaldehyde, no odor, and zero carbon.
Easy to install and cleaning: It's glue free and keel plate free for  installing SPC wall panels, saving you 30%-40% time and more than 50% costs.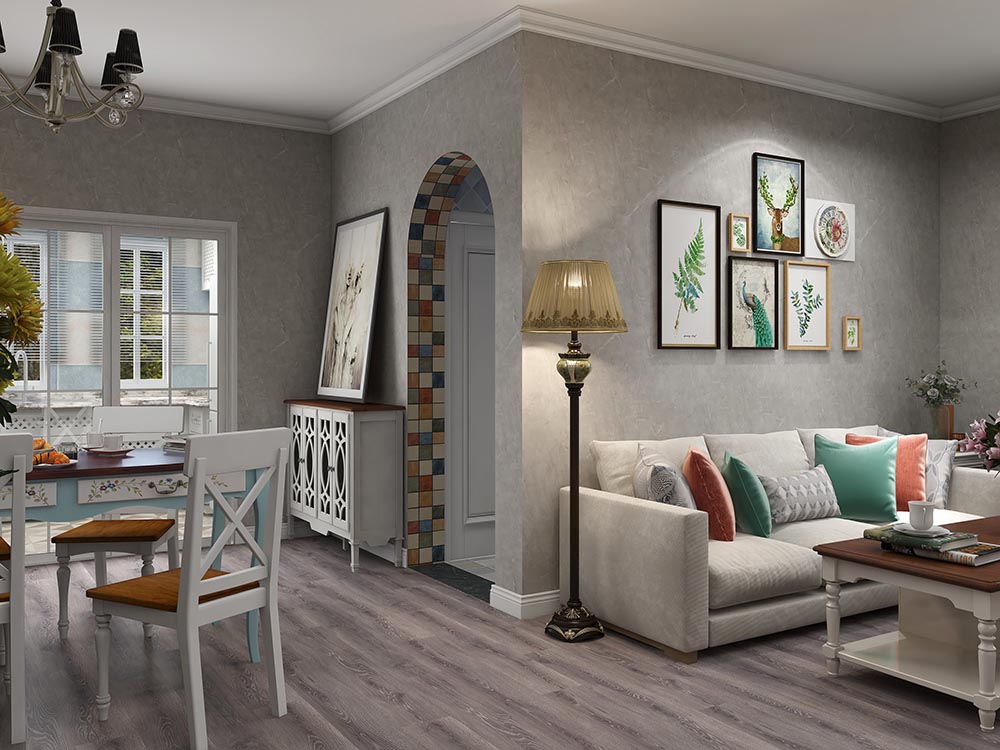 The properties of SPC Wall panels:
High Hardness: SPC board uses natural limestone powder to form a solid base with high density and high pber structure. The surface is covered with super strong wear layer, which make the SPC panel more durable.
Anti-noise and sound insulation: The material of stone plastic panel is extremely easy to absorb sound. The SPC wall panel can absorb more than 60 decibels of sound.
Eco-friendly: Same as the SPC click flooring, the SPC wall panel is also made with eco-friendly materials, without any harmful substances or borderline radioactive elements.
No doubts, the SPC click flooring and SPC wall panels are the best and first choice for home owners.
---
Post time: Jul-21-2020