SPC flooring is more and more popular around the world. Do you also want know how to easy to install? After reading this article you will have the answer.
SPC Flooring installation preparation:
Installation loss: When calculating square-footage and ordering SPC flooring please adding at least 10%-15% for cutting & waste.
Temperature: Before installation, we must place the vinyl click SPC flooring horizontally on a flat floor more than 24 hours to adapt the new environment.
Sub-Floor Requirements: We should make sure that the installation surface must be dry, clean and free of any debris.
Flatness: Sub-floor must be flat to a tolerance of 3/16'' per 10'' radius. And the surface slope must not exceed 1'' in 6''. Otherwise, we need to do self-leveling to make the floor flat.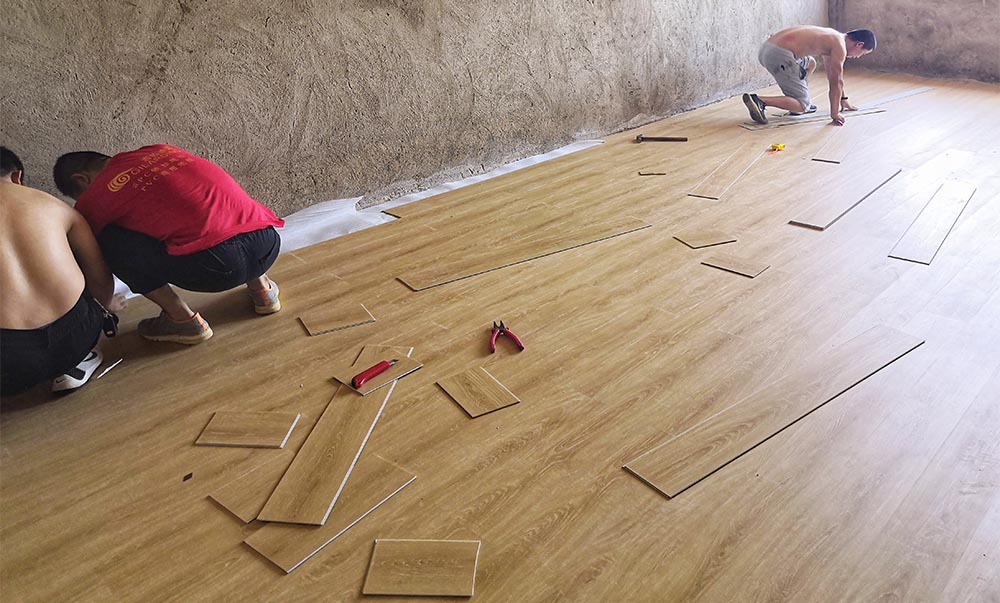 Expansion Gap – An expansion gap of 1/2" to 5/16" must be provided at all walls and fixed
vertical surfaces to allow for expansion.
Install tools:
* Utility Knife • Tape Measure • Painters Tape • rubber Hammer • Tapping Block • Spacers
* Safety Glasses • NIOSH-Designated Dust Mask
SPC Flooring Installation Instructions of Uniclic:
Position the panel's short side to be installed to the panel already installed. Move the panel gently up and down while exerting forward pressure. The panels will automatically click into place.
After the flattening, the distance between the panel's length side to be installed and the panel already installed should be about 2-3 mm into a parallel line.
Then life the panel's length side about 45 degree from the ground. And insert the tongue into the groove, until they locked together. When the board is completed, the floor should be flat and seamless.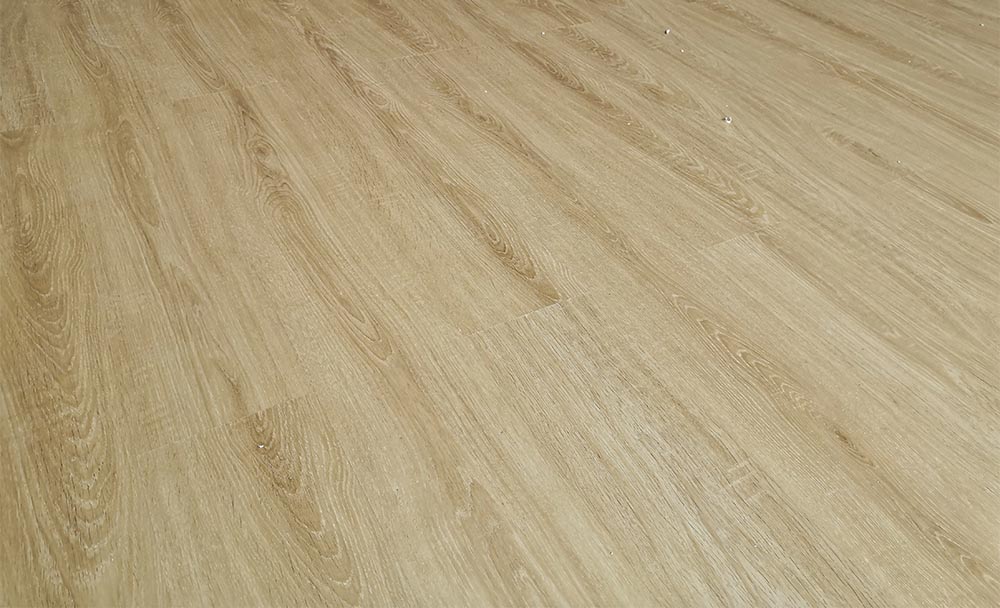 Please remove the spacers and install the baseboards/T-moldings in the correct places.
It is the UNICLC lock install.
---
Post time: Jul-23-2020