When you plan to decorate your home, office, you are confused whether choose vinyl flooring and ceramic tile. Let's discuss the some differences of them.

1.Anti-skid property
Ceramic tile is not anti-skidding, and it's ice-cold. If there is water on the surface of ceramic tile, it will be highly slippery, then older people and kids will fall down on slippery ceramic tiles while vinyl flooring surface is with excellent anti-skid by non-skid treatment.
2.Transportation
Ceramic tiles are very heavier than vinyl flooring, so it is not easy to transport and install. However, vinyl flooring is much lighter and easier to install and carry.
3.Pollutant-resistance ability
Ceramic tile is easier to be stained. Also ceramic tiles, after laying, will have some gaps between each block, and the dirt in gaps is not easy to be cleaned, while vinyl tile flooring is very close with few gaps and better overall appearance.
4.Installation
Compared with ceramic tiles, vinyl flooring is easier for installation, no need cement sand, and just use environmental glue for laying, quicker and more convenient.
5.Flexibility
Vinyl flooring is with the flexibility and buffering to secure your family's life,and provide comfortable foot feeling, which is much better than ceramic tile.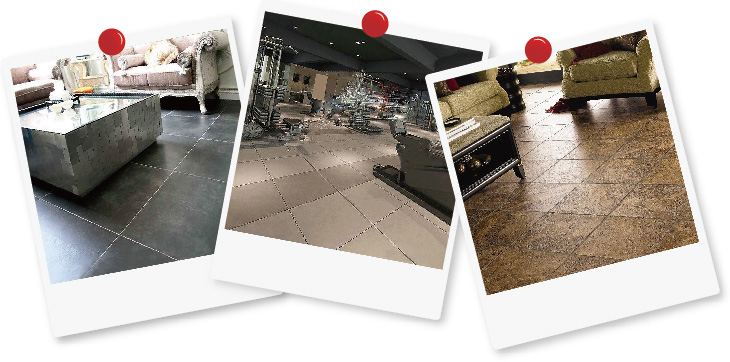 ---
Post time: Jul-08-2016