| | | |
| --- | --- | --- |
| Item No. | Weight | Size |
| SY001-11 | 1.6kgs | 280*50*50mm |
Casting advantages:
1. It can produce parts with complex shape, especially the blank with complex inner cavity.
2. Wide adaptability, the metal materials commonly used in industry can be cast, several grams to hundreds of tons.
3. The source of raw materials is wide, and the price is low, such as scrap, scrap, chip, etc.
4. The shape and size of castings are very close to the parts, which reduces the cutting amount and belongs to non cutting processing.
5. It is widely used. 40% ~ 70% of the weight of agricultural machinery and 70% ~ 80% of machine tool weight are castings.
Casting defects:
1. Mechanical properties are inferior to forgings, such as coarse structure and many defects.
2. In sand mold casting, the labor intensity of workers is high due to single piece and small batch production.
3. The quality of casting is unstable, the process is many, the influencing factors are complex, and many defects are easily produced.
What are building hardware casting parts?
Building hardware is the general term of metal and nonmetal products and accessories used in buildings or structures. It is practical and decorative. We are a manufacturer of building hardware, especially building hardware castings.
At present, we are specialized in providing glass hardware products, including glass spot, glass clamp, glass hinges, glass latch, glass railing standoff, glass spider fittings, handrail bracket, stainless steel rail post, etc.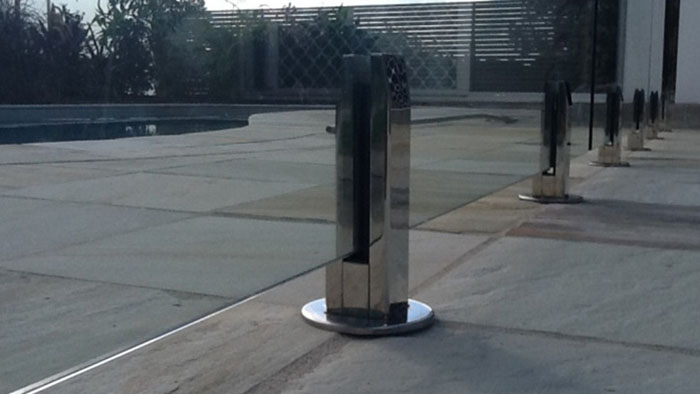 ---
---